The Museum
The last day for tours for HJCS will be Saturday, May 20, 2023 due to restoration work being done this spring and summer. Future tour dates will be announced once restoration is complete. Thank you for your patience as we continue to restore this treasured site.
The Museum showcases an upper elementary age classroom that often combined several grades of children. Also included is historical information about all of the African American schools in Currituck County, beginning in 1868 through the 1950's. Former students have shared many stories from their time at one or more of these schools. Exhibits speak to the cultural heritage of living in a rural, poor and coastal county in North Carolina.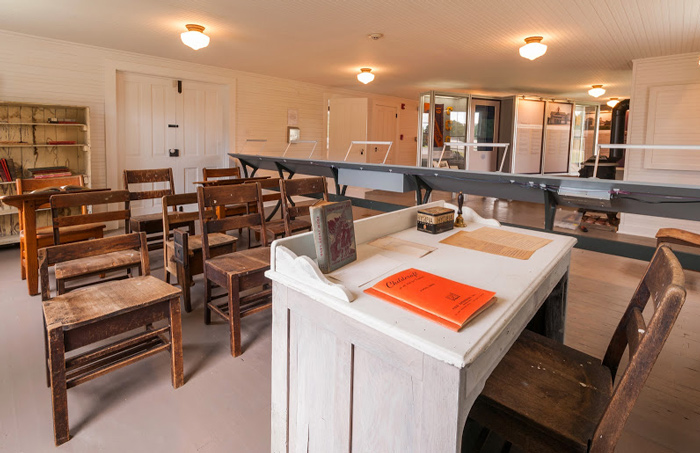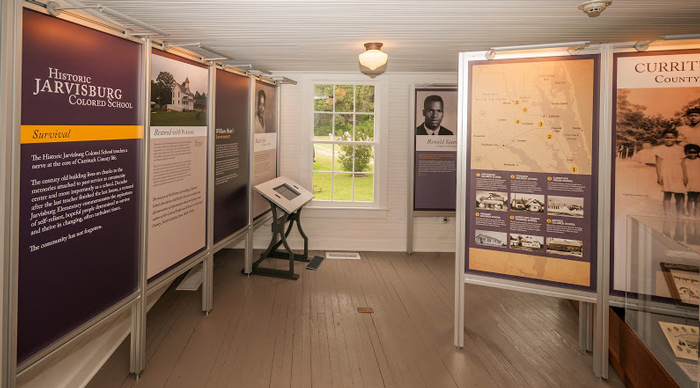 The HJCS Museum is open on Wednesdays, Thursdays, and Saturdays from 10:00 - 3:00 to all visitors. Donations are welcomed and encouraged in lieu of admission fee.
The Museum is able to accommodate tours and school groups up to the building capacity of 60. Please contact HJCS by to make arrangements.
Location: 7302 Caratoke Highway, Jarvisburg, NC (map + directions)
Parking: parking is adjacent to the Museum on the south side of the building.
The African American Experience of Northeast North Carolina
Historic Jarvisburg Colored School is a point of interest on the new African American Experience of Northeast North Carolina heritage tour. This self-guided, digital heritage trail includes more than 30 outdoor interpretive signs and monuments, parks, waterways and museums. Take a powerful and inspiring road trip and explore the sites and stories that celebrate the contributions of African Americans and their significance in the cultural heritage of northeast North Carolina. Learn more at NCBlackHeritageTour.com.
The AAENENC is a collaborative effort developed, funded and facilitated by the tourism departments from the six participating counties of Chowan, Perquimans, Pasquotank, Camden, Currituck and Dare.
---
Exhibits were designed by Riggs Ward Design in Richmond, Va. | Exhibit fabrications by Explus.